Code: INT250
Duur in dagen: 2
27-11 t/m 28-11-2017
30-01 t/m 31-01-2018
27-03 t/m 28-03-2018
29-05 t/m 30-05-2018
31-07 t/m 01-08-2018
Uw startdatum
Doelgroep Cursus HTML5 en CSS3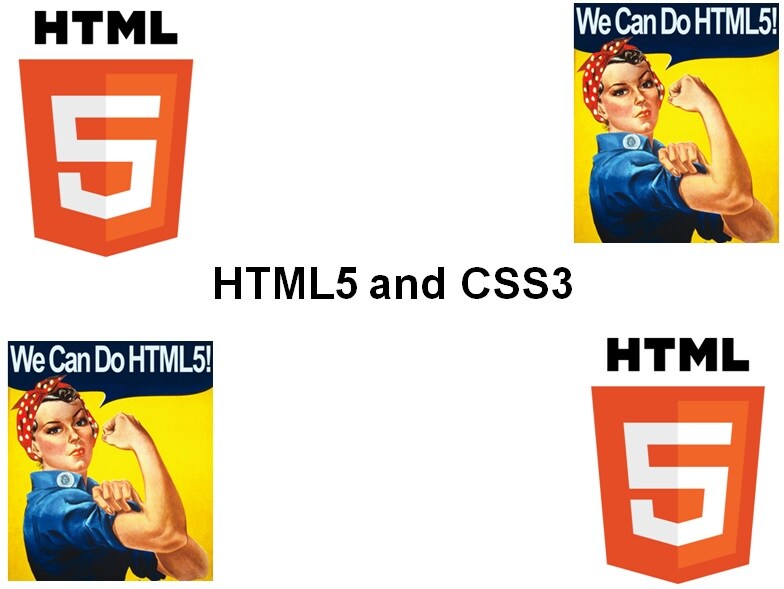 Deze cursus is bedoeld voor ervaren HTML ontwerpers die willen leren hoe je HTML5 en CSS3 kunt gebruiken om moderne state of the art web sites te maken.
Voorkennis HTML5 en CSS3
Om aan deze cursus te kunnen deelnemen is kennis van en ervaring met HTML en CSS nodig.
Uitvoering Training HTML5 en CSS3
De onderwerpen worden besproken aan de hand van presentatie slides. Demos verhelderen de behandelde stof. De theorie wordt afgewisseld met oefeningen. De code wordt getest in verschillende browsers. De cursustijden zijn van 9.30 tot 16.30.
Certificering HTML5 en CSS3
De deelnemers krijgen na het goed doorlopen van de cursus een officieel certificaat HTML5 en CSS3.
Inhoud Cursus HTML5 en CSS3
In deze HTML5 cursus leer je content in HTML5 en CSS3 te schrijven, te testen en te publiceren, zelfs terwijl de standaards zich blijven ontwikkelen. HTML en CSS zijn de twee opmaak talen die momenteel op de meeste web sites op het internet worden gebruikt. HTML bepaalt de inhoud van een website (tekst, afbeeldingen en media plugins) en CSS bepaalt de stijl (kleuren, lettertypen en lay-outs). Hoewel HTML4 en CSS2 van fundamenteel belang zijn geweest in de ontwikkeling van het functionele en stilistische internet, zijn HTML5 en CSS3 de volgende stap in web technologieën. HTML5 en CSS3 zullen naar verwachting dominante technologieën worden bij het ontwikkelen van interactieve en esthetisch aantrekkelijke websites.
Module 1 : HTML5 Intro

Module 2 : Page Structure

Module 3 : HTML Forms

What is HTML5?
HTML5 History
W3C and WHATWG
HTML5 Vision
Compatibility
HTML5 Usage
Interoperabilty
Universal Access
Future of HTML5
Browser Support
Browsers In Mobile Devices
Feature Detection
Legacy Browser
Gracefull Degradation
HTML5 Page Structure
HTML5 DocType
Page Encoding
HTML5 Markup
New Page Elements
Updated Page Elements
Deprecated Elements
Structure Elements
New Attributes
Deprecated Attributes
HTML5 and CSS3
Browser Support
HTML5 Forms
Gathering Input
New Input Types
Color Input Type
Date Input Type
Email Input Type
New Attributes
Form Validation
Complex Validation
Using Regular Expressions
Browser Support

Module 4 : Audio and Video

Module 5 : Styling Pages

Module 6 : Canvas

Audio and Video
Using Plugins
Using Codecs
Multiple Sources
New Audio Markup
New Video Markup
Attributes and Methods
Audio and Video Events
Customizing Controls
New CSS properties
Rounded corners
Drop shadows
Color effects
Transparency using RGBA
Gradients
Rotation
Scale to page elements
Transitions
Page movement without JavaScript
Advanced selectors like nth-child
Target exactly the right elements
Embed using @font-face!
Using custom fonts
Using text on the page instead of images
Support for @font-face
Work arounds
HTML5 Canvas
Canvas versus SVG
Accessiblity
Using a Canvas
Context and Coordinates
Drawing Shapes
Working with Paths
Drawing Straight Lines
Stroked Path
Drawing Circles or Arcs
Drawing Text
Drawing Images
Working with Pixels
Understanding Transforms
Translation and Rotation
Scaling

Module 7 : Data Storage

Module 8 : Offline Applications

Module 9 : Geolocation

Data Storage
Cookies Model
Pre HTML5 Solutions
New Storage Options
Web Storage
Storage Interface
Session Storage
Local Storage
Web SQL Storage
Browser Support
Offline Applications
Manifest File
Cache Section
Network Section
Fallback Section
applicationCache Events
Deployments And Updates
error Event
updateReady Event
HTML5 Geolocation
Privacy Considerations
Get User Location
Geolocation Object
getCurrentPosition
watchPosition
Position Object
Latitude
Longitude
Handling Errors
PositionOptions

Module 10 : WebWorkers

Module 11 : Messaging

Module 12 : WebSockets

HTML5 WebWorkers
JavaScript Execution Model
WebWorker Usage
Communication API
Handling Errors
ErrorEvent Interface
HTML5 Messaging API's
Same Origin Policy
Workarounds
JSON with Padding
Using a Proxy
Cross Document Messaging
Sending Messages
Receiving Messages
XMLHttpRequest Level 2
Cross Origin Resource Sharing
Progress Event
Web Sockets
Real Time Solutions
Polling Architecture
Long Polling Architecture
Web Sockets API
Web Sockets Protocol
Web Sockets Handshake
Advantages Web Sockets