Code: PRG800
Duur in dagen: 3
Cursus Groovy Programmeren
24-07 t/m 26-07-2019
25-09 t/m 27-09-2019
27-11 t/m 29-11-2019
Uw startdatum
Doelgroep Cursus Groovy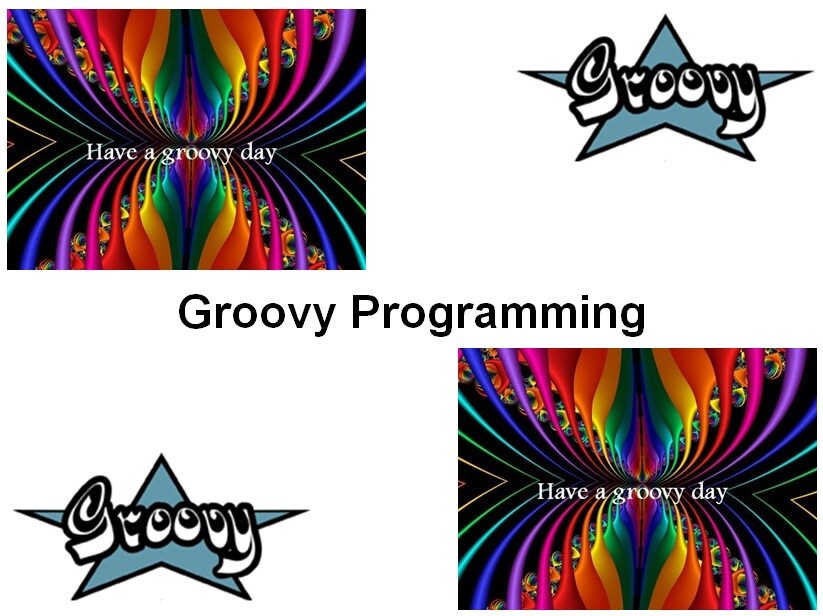 De cursus Groovy Programmeren is bestemd voor Java developers die willen leren programmeren met de script taal Groovy.
Voorkennis Cursus Groovy Programmeren
Om aan deze cursus te kunnen deelnemen is kennis van en ervaring met programmeren in Java vereist.
Uitvoering Training Groovy Programmeren
De theorie wordt behandeld aan de hand van presentatie slides en wordt afgewisseld met oefeningen. Illustratieve demo's zorgen voor een verdere verduidelijking van de behandelde begrippen. De cursustijden zijn van 9.30 tot 16.30.
Certificering Groovy Programmeren
De deelnemers krijgen na het goed doorlopen van de cursus een officieel certificaat Groovy Programmeren.
Inhoud Cursus Groovy
In de cursus Groovy Programmeren leren de deelnemers to programmeren in de Groovy scripttaal die ook wel wordt beschouwd als Java++. Groovy is een JVM taal hetgeen betekent dat Groovy scripts interoperabel zijn met Java code en daardoor makkelijk samen met Java in dezelfde applicatie kunnen worden gebruikt. Groovy biedt een natuurlijke uitbreiding op de Java syntax en biedt onder andere een eenvooudige data type syntax voor lists, ranges, maps en reguliere expressies. Na een introductie over de basis kenmerken van Groovy en de installatie van Groovy, komt aan de orde hoe te programmeren met closures and builders. Ook meta-programmeren in Groovy is een onderwerp in de cursus. Aandacht wordt tevens besteed aan Groovies support voor dynamic typing namely duck-typing. Nog veel meer zaken komen aan de orde en de deelnemers zullen merken dat ze snel productief kunnen worden met het programmeren in Groovy.
Module 1 : Groovy Intro

Module 2 : Language Syntax

Module 3 : Data Structures

What is Groovy?
Groovy Features
HelloWorld in Java
HelloWorld in Groovy
Removing Noise
Removing Boilerplate
Dynamic Types
Variable Interpolation
POJOs on Steroids
Script Support
Differences with Java
Running Groovy Scripts
Groovy Development Kit
Groovy Variables and Data Types
Wrapper Types
Number Methods
Groovy Strings
Groovy Conditionals
Switch Statement
Groovy Operators
Other Operators
Elvis Operator
Range Operator
Groovy Loops
For in Loop
Each Loop
Groovy Lists
List Methods
List Manipulation
Groovy Maps
Map Methods
Map Manipulation
Java Collection Interface
Concrete Collections
List Interface
ArrayList Class
LinkedList Class
Set and SortedSet
Map Interface

Module 4 : Methods and Closures

Module 5 : File I/O

Module 6 : Classes and Traits

Groovy Methods
Method Parameters
Return Values
Locals versus Globals
What are Closures?
Benefits of Closures
Groovy Closures
Closure Parameters
Closure Variables
Closures in Methods
Closures and Collections
Find and FindAll
Any and Every
Collect
IO Basics
Java Stream Classes
Stream Types
Nested Streams
Groovy IO
Reading Files
Writing Text
Data Conversion Streams
DataStreams Java
DataStreams Groovy
Copy and Delete
Directory Methods
Traversing File Trees
Executing External Processes
Groovy Classes
Normal Class
Duck Typing
Property Support
Inner Classes
Inner Class Usage
Anonymous Inner Class
Abstract Classes
Interfaces
Constructors
Fields
Comparator
Traits
Meaning of this

Module 7 : XML and JSON Handling

Module 8 : Meta Programming

XML Processing Options
DOM Tree
SAX Callbacks
XML Support in Groovy
MarkupBuilder
JSON Object Representation
JSON Array Representation
JSON with Array and Objects
Groovy Json Classes
Producing JSON from Map
Produce JSON From Pogo
JSON with JSONSlurper
Groovy is Dynamic
Dynamic Methods
Adding Properties
Meta Object Protocol
Invoker Operation
invokeMethod
GroovyObject interface
Groovy Interceptable
Metaclass
Intercepting Methods
Expando
GPath