Code: SPR200
Duration in days: 2
24-06 till 25-06-2019
26-08 till 27-08-2019
28-10 till 29-10-2019
30-12 till 31-12-2019
Your starting date
Audience Scrum Master Course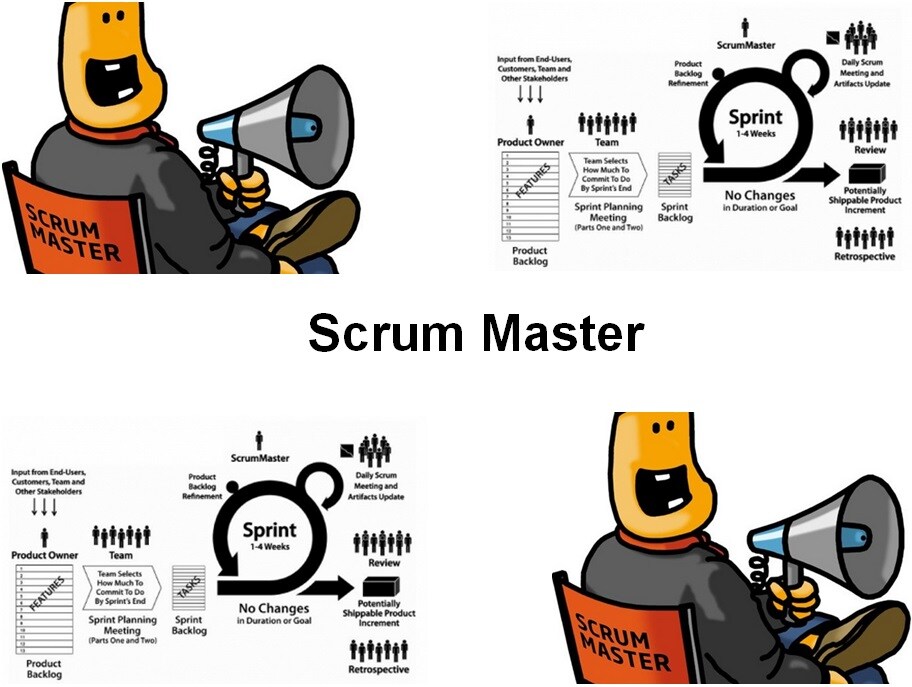 Developers, testers, software architects, project managers, team leaders and others who want to obtain intimate knowledge of the Scrum software process and the responsibilities of the Scrum Master role.
Prerequisites Course Scrum Master
To join this course no specific skills are needed. It is recommended gain knowledge about Scrum prior to the course by reading articles.
Realization Training Scrum Master
The theory is discussed on the basis of presentation slides. The theory is clarified further by using example projects from practice. Exercises are performed on the basis of short practical agile examples. The course times are from 9.30 up and to 16.30.
Certification Scrum Master
Participants receive an official certificate Scrum Master after successful completion of the course.
Contents Course Scrum Master
In this course participants gain in two days the knowledge needed to guide Scrum projects in the right direction. The implementation of a Scrum software process can have far reaching consequences for organizations and you can come up against difficulties causing not all benefits of Scrum to show up. The role of the Scrum Master is of great importance for the success of a Scrum project and in this course you are trained to be a Scrum Master. The course covers all subject matter that is required to become certified as a Scrum Master. Even participants who are already active as a Scrum Master and who want to deepen their knowledge and want to certify, can benefit from this training. The course examines the principles of Scrum and is focused in particular on the role of the Scrum Master in relation to the team. Also the roles, tools and meetings of the Scrum process are examined in detail. After completing the training, participants may pass an examination of Scrum.org online. This allows you to get certified and become a Professional Scrum Master. The exam is not included in the training and is optional.
Module 1 : Scrum Intro

Module 2 : Scrum Process

Module 3 : Scrum Teams

What is Scrum?
Scrum origin
Scrum principles
Other Software processes
Scrum versus Agile
Scrum Software process
Scrum Framework
Scrum meetings
Changes with Scrum
Scrum and Development
Scrum and Management
Total Cost of Ownership
Scrum teams
Team cooperation
Team communication
Self organization
Multidisciplinary Teams

Module 4 : Scrum Terminology

Module 5 : Scrum Planning

Module 6 : Scrum and Changes

Product Backlog
Management and Refinement
Item Readiness
Item Estimation
Product Increment
Definition of Done
Sprint Backlog
Update Scope
Burndown Charts
Scrum planning
Informing customers
Scaling Scrum to large projects
Project estimations
Time boxes
Risk Management
Risk Reporting
Determine progress
Scrum and changes
Roles
Rules
Artifacts
Organization effects
Maintenance
TCO optimalization

Module 7 : Scaling Scrum

Scaling Teams
Scaling Product Owners
Scaling the Product Backlog
Scaling the Sprint Meetings
Distributed Scrum Teams
Infrastucture practices