Code: VBA200
Duration in days: 2
Course VBA Excel Programming
18-07 till 19-07-2019
19-09 till 20-09-2019
21-11 till 22-11-2019
Your starting date
Audience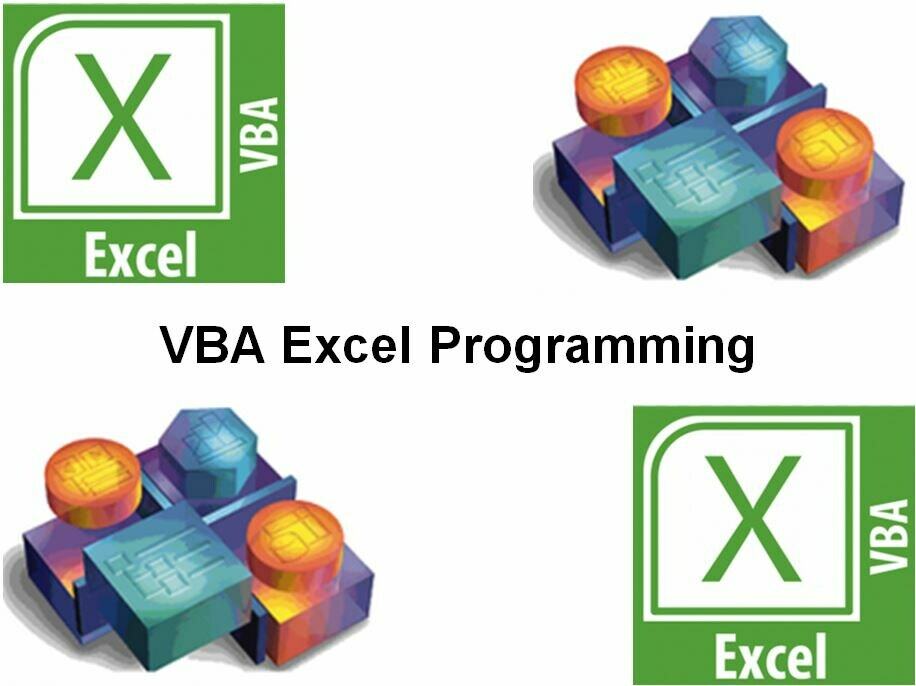 This course is intended for people who want to learn to write Excel macros to automate actions and to process data.
Prerequisites
To participate in this course is a good knowledge and practical experience with Excel is required.
Realization
The theory is discussed on the basis of presentation slides. Illustrative demos provide further clarification of the concepts. The theory is interspersed with practical exercises.
Contents
In the VBA Excel Programming course it is explained how VBA, Visual Basic for Applications, can be used to write macros in Excel and thus to program in Excel. Participants learn what Excel objects are and how they can be used. In particular the course discusses those parts of VBA that are important to control Excel. The course starts by recording macros in Excel and then to view and modify the VBA code behind these macros. Attention is paid to the syntax of the VBA language where statements, variables and control flow structures are discussed. An important part of the course is the use of functions in Excel. Participants will also learn how to write functions and how to call them from VBA code. Also the so-called Excel object model is part of the course program and how its properties and functions can be used to control Excel. Furthermore it is discussed how databases can be accessed from Excel using the DAO, Data Access Objects, object model. Finally, there is attention to events and their handling. After completing this course, participants are able to automate many tasks in Excel and process large amounts of data.
Module 1 : VBA Intro
Module 2 : VBA Syntax
Module 3 : Control flow
Macro's in Excel
Recording and playing macro's
Visual Basic Editor
Programming in VBA
Entering code
VBA Code
Statements
Comments
Interaction with the user
Messagebox and Inputbox
Variables
Constants
Declarations
Data Types
Modules
Objects
Stepping through code
Breakpoints
Debugging
Syntax errors
Error handling
Selections
If Statements
Else Statements
If Then Else
Select case
Iterations
For Next
Do Loop
With end with
Arrays in VBA
Module 4 : Functions
Module 5 : Excel Object Model
Module 6 : Events
Wat are functions?
Parameters
Arguments
Finding functions
Defining functions
Using Excel functions
Creating dialogs
Excel objects
Object model
Workbooks
Worksheets
Cells
Rows and columns
What is DAO?
Data Access Objects
Excel Database Access
What are Events?
Event Types
Reacting on events
Event handling
Event function
Domain functions