Code: MOB900
Duur in dagen: 5
Cursus iOS Development met Objective C
26-08 t/m 30-08-2019
28-10 t/m 01-11-2019
30-12 t/m 03-01-2020
Uw startdatum
Doelgroep Cursus iOS Development met Objective C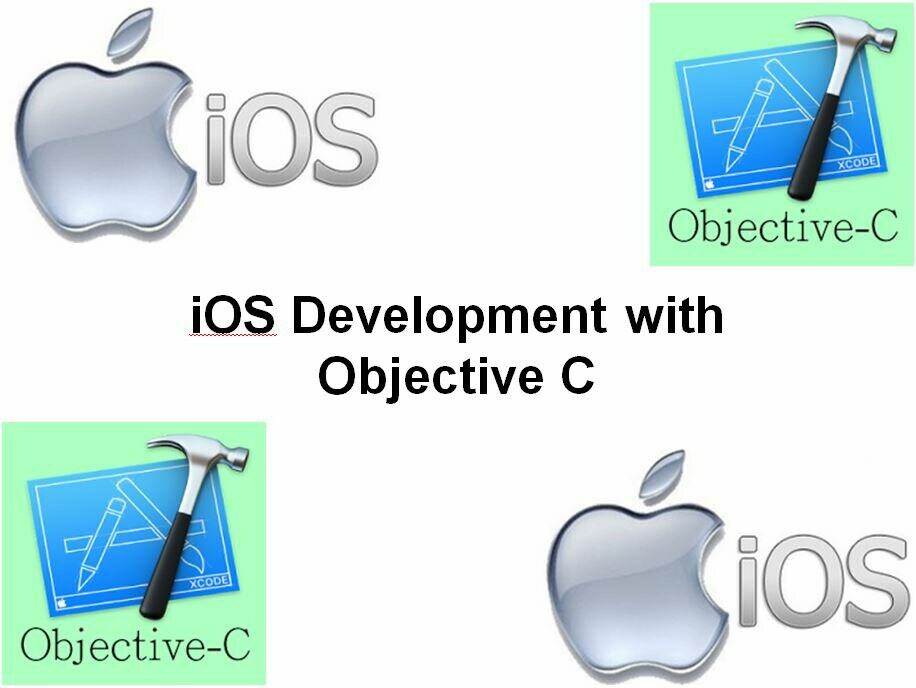 Deze cursus is bedoeld voor developers die Objective C willen gebruiken voor het ontwikkelen van iOS apps voor de iPhone en de iPad.
Voorkennis Objective C
Om aan deze cursus te kunnen deelnemen is enige voorkennis van en ervaring met programmeren in Objective C vereist.
Uitvoering Training iOS Development met Objective C
De theorie wordt behandeld op basis van presentatie slides. Demos worden gebruikt om de theorie te verduidelijken. Er is ruime gelegenheid tot oefenen en theorie en exercise wisselen elkaar af. In de cursus wordt gewerkt met de iOS 8 SDK, Xcode 6 en Interface Builder. De cursustijden zijn van 9.30 tot 16.30.
Certificering iOS Development met Objective C
De deelnemers krijgen na het goed doorlopen van de cursus een officieel certificaat iOS Development met Objective C.
Inhoud Cursus iOS Development met Objective C
In de cursus iOS Development met Objective C leren de deelnemers om apps te ontwikkelen voor de iPhone en de iPad met de programmeer taal Objective C en Apple's Cocoa Touch framework. Aan de orde komt het werken met XCode 6 en andere development tools en de iOS applicatie development architectuur. Na een review van de Objective C taal wordt aandacht besteed aan het gebruik van de juiste Objective C technieken en patterns. Vervolgens wordt het ontwerpen van User Interfaces met UI controls en storyboards besproken en worden technieken voor het tekenen en animaties onderzocht. Ook het gebruik van multitasking met threads in iOS en het laten draaien van apps in de background komt aan de orde. Ook in mobiele devices bestaat de behoefte om data locaal op te slaan zoals user data of preferences en dit wordt besproken aan de hand van Core Data en SQLite. Daarnaast staat het verwerken van XML en JSON data in apps op het programma en komen nog een aantal aan de orde die te maken hebben met het deployen van apps op devices. Tenslotte komen nog een aantal best practices om te programmeren voor zowel iPhone and iPad devices aan bod.
Module 1 : iOS Intro

Module 2 : Objective C Overview

Module 3 : MVC Architecture

Versions of iOS
Supported Devices
Command Line Interaction
Apple Approval Process
Installing XCode
Updating XCode
Code Development
Code Tracking
Debugging Utilities
Navigation Tools
Anatomy of an iOS Device
iOS Architecture
Available SDKs
Version Compatibility
Basic Syntax
Objects and Classes
Using Dynamic Binding
Using ARC
Hardware Interaction
Data Types and Structs
Flow Control
Pointers
Heap and Stack
id Data Type
Type Safety
Function Support of Objects
Protocols
Categories
Blocks
MVC Paradigm
Role of Model
Role of View
Role of Controller
Application Design Process
Model View Controller (MVC)
Target-Action Pattern
Subclassing
Delegation
Service Oriented Architecture
Web Services Overview
Apple Push Notification Service (APNs)

Module 4 : Using NextStep Types

Module 5 : Views

Module 6 : Multitasking

NSDate
NSPoint
NSSize
NSString
Collection Objects
NSSet
NSMutableSet
NSArray
NSMutableArray
NSDictionary
NSMutableDictionary
Views and View Controllers
Using Generic Views
View Controllers
Apple's UI Design Standards
Utilizing Controls
Storyboards
Specific Purpose Views
Text View
Web View
Map View
Table and Table Cell View
Designing Views
Custom View Transitions
Custom Animations
Creating Threads
Asynchronous Processing
Syntax of Blocks
Purpose of Blocks
Block Animation Methods
Multithreaded Blocks
Apps Moving to Background
Detecting Low Memory Events
Solving Low Memory Events
Handling Custom Events
Handling Exceptions

Module 7 : Persistence

Module 8 : Networking

Module 9 : Deployment

Storing user preferences
NSFileManager
NSFileHandle
NSData
Pathnames in Swift
Working with Directories
Working with Files
Reading and Writing from a File
Key-Value Data
SQLite Integration
Using SQLite Directly
Overview of Core Data
Managed Objects
Persistent Store Coordinator
Entity Descriptions
Retrieving and Modifying Data
Reachability
Synchronous Downloads
Asynchronous Downloads
Handling Timeouts
Sending HTTP GET
Sending POST Requests
Parsing JSON
Parsing XML
Validating XML
Transforming XML
Signing Assets
Developer Certificates
Assigning Devices
Xcode Integration
Performance
Power Optimization
Measuring Performance
Responsiveness
Memory Usage
Networking and Power
Deployment
Icons and Launch Images
Archiving
Distribution
iTunes Connect