Code: DAT200
Duur in dagen: 2
27-11 t/m 28-11-2017
25-01 t/m 26-01-2018
29-03 t/m 30-03-2018
31-05 t/m 01-06-2018
26-07 t/m 27-07-2018
Uw startdatum
Doelgroep Cursus Database Ontwerp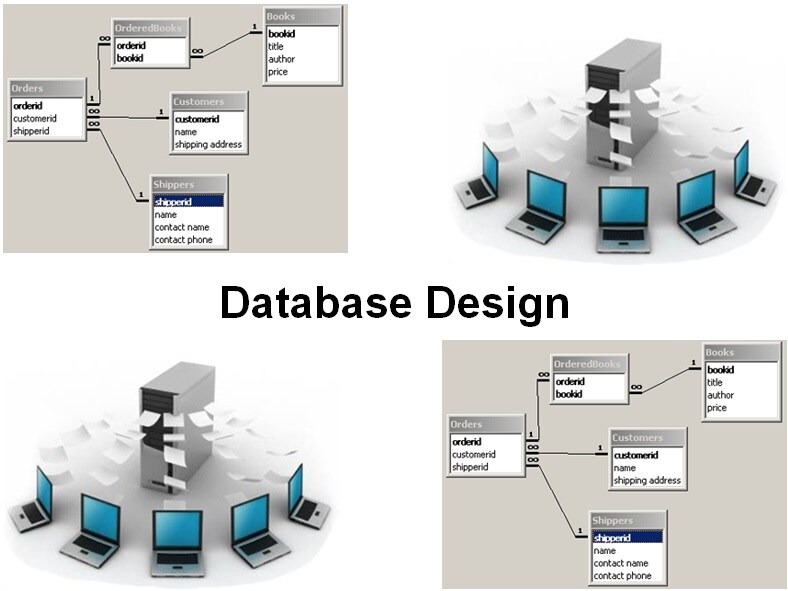 Web programmeurs, developers van web applicaties, database administrators, webmasters en web project managers.
Voorkennis Database Ontwerp
Voor deelname aan deze cursus zijn geen specifieke vaardigheden of kennis nodig. Algemene kennis van systeem ontwerp is bevorderlijk voor de begripsvorming.
Uitvoering Training Cursus Database Ontwerp
De theorie wordt behandeld aan de hand van presentatie slides. Demos worden gebruikt om de theorie te verduidelijken. Er is voldoende gelegenheid om te oefenen. De cursustijden zijn van 9.30 tot 16.30.
Certificering Database Ontwerp.
De deelnemers krijgen na het goed doorlopen van de cursus een officieel certificaat Database Ontwerp.
Inhoud Cursus Database Ontwerp
Database ontwerp is van cruciaal belang voor de effectieve implementatie van een relationele database. In deze cursus bespreken we de onderdelen van een database, hoe u gegevens modeleert, database constructie en de ontwikkeling van een database in een zakelijke omgeving. De deelnemers zullen leren hoe de entiteiten en hun relaties kunnen worden vertaald naar tabellen. Ze leren de principes van de Entity Relationship Modeling. Deze vaardigheden zijn essentieel voor het ontwerpen van de relationele database achter een web site of een applicatie.
Module 1 : Intro Databases

Module 2 : Database Design

Module 3 : Entity Relationship Modeling

What is a DBMS?
Files versus DBMS's
DBMS Abstraction Levels
Abstraction Level Differences
Data Independence
Database Model
Hierarchical Databases
Network Databases
Relational Databases
Object Oriented Databases
XML Databases
Database Schema
SQL Language
DDL and DML Language
Application Interfaces
Transactions
DBMS Architecture
CASE Tools
What is Database Design?
Database Design Phases
Benefits of Phases
Conceptual Data Model
Entity Relationship Model
UML Model
Structuring Data Model
Design Errors
Data Errors
Constraints
Database Constraints
Naming Schema Elements
Data Interpretation
Entity Relationship Model
E-R Model Components
E-R Diagram Symbols
Identification Guidelines
Entities versus Entity Classes
Attributes
Entities versus Attributes
Displaying Attributes
Classification of Attributes
Displaying Attribute Types
Attribute Domains
Relationships
Degree of relationships
Relationship Cardinalities
Notation of Cardinalities
Removing M:N relations
Requirement Analysis
Resulting ER Diagram

Module 4 : Advanced Er Modeling

Module 5 : UML Modeling

Module 6 : Normalization

Weak Entity Set
Generalization
Specialization
Design Constraints
Total Participation
Partial Participation
Disjoint Constraints
Overlapping Constraints
Aggregation
ER Design Decisions
Mapping ERD to Tables
Composite Attributes
Multivalued Attributes
Redundancy As Tables
Existence Dependencies
What is UML?
Structural Modeling?
Core Elements
Core Relationships
Structural Diagrams
Classes and Objects
Class Diagrams
Interfaces
Associations
Composition
Generalization
Dependencies
What is Normalization?
Unnormalized form
Moving towards 1NF
First Normal Form
Moving to 2NF
Second Normal Form
Third Normal Form
Other Normal Forms
Benefit of Normalization
Relationship Cross Tables

Module 7: Database Optimization

Optimization Process
Use ranges
Denormalize
Denormalization Issues
Combine tables
Store derived data
Add indexes
Index Operation
Sort (clustered index)