Code: NET300
Duur in dagen: 4
Cursus ASP.NET Web Development
Doelgroep Cursus ASP.NET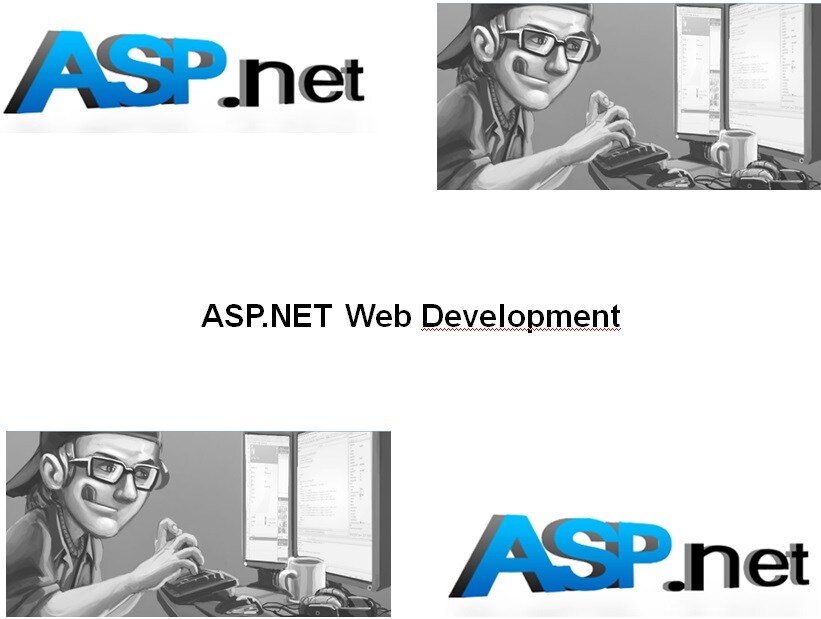 Deze cursus is bestemd voor Web developers die ASP.NET 4 en Visual Studio willen leren.
Voorkennis Cursus ASP.NET Web Development
Om aan deze cursus te kunnen deelnemen is goede kennis van HTML en elementaire kennis van C# vereist.
Uitvoering Training ASP.NET Web Development
De cursus heeft een hands-on karakter. De theorie wordt behandeld aan de hand van presentatie slides. De theorie wordt afgewisseld met demo's en oefeningen. De cursustijden zijn van 9.30 tot 16.30.
Certificering ASP.NET Web Development Cursus
De deelnemers krijgen na het goed doorlopen van de cursus een officieel certificaat ASP.NET Web Deverlopment.
Inhoud ASP.NET Cursus
In deze cursus krijgen de deelnemers een uitgebreide inleiding in ASP.NET waarmee zij in staat zijn moderne state of the art web applicaties te ontwikkelen. Na het doorlopen van de cursus zijn de deelnemers in staat de belangrijke aspecten van ASP.NET te begrijpen en toe te passen in hun eigen web applicaties. Aandacht wordt besteed aan het opbouwen van een User Interface in ASP.NET dat gebruikt maakt Masterpages en van allerhande controls. Vervolgens komt aan de orde welke mogelijkheden ASP.NET heeft voor de input validatie van deze controls. Ook het benaderen van databases met ADO.NET vanuit ASP.NET applicaties staat op het programma. Een belangrijk aspect in Web applicaties is hoe data van gebruikers tussen requests in kan worden behouden en hoe sessies kunnen worden gemaakt. Dit wordt besproken in het onderdeel State Management. Tenslotte is er aandacht voor het Entity Framework waarmee Object Relational Mapping wordt geimplementeerd.
Module 1 : Intro to ASP.NET

Module 2 : ASP.NET UI

Module 3 : Validation Controls

Overview of ASP.NET
HTML Controls
Web From Server Controls
How Web Forms Work
IIS Objects
Creating User Controls
Constructing Web Forms with controls
Developing with Visual Studio
Debugging
Applying the common Web Form controls
Ensuring uniform page layout
Devising site templates
Adding controls to Master pages
Implementing ASP.NET Menu, TreeView and SiteMapPath
Defining your site structure using SiteMaps
Dynamically moving between pages in code
Implementing CSS without changing page content
Building Themes from Skins and CSS
Styling controls with Skins
Introducing Validation Controls
Using the RequuredFieldValidator Control
Using the RangeValidator Control
Using the RegularExpressionValidator Control
Using the CustomValidator Control
Using the ValidationSummary Control
Using the CompareValidatorControl

Module 4 : ADO.NET

Module 5 : State Management in ASP.NET

Module 6 : Entity Framework

Getting Started with ADO.NET
Benefits of ADO.NET
Introducing the DataReader
Using a Data Reader to Fill a DropDownList Control
Retrieving DataSets Generically
Working with Relations in a Database
Introducing ADO.NET Connections
Providing ADO.NET Connection Information
Using ADO.NET Connection Objects
Updating Data Using a Command Object
Investigating State Management
Using the Session Object
Using Cookies
ViewState Property
Cookieless Sessions
ASP.NET State Service
SQL Server State Management
What's Changed from ASP
Reporting
Generating selection criteria
Filtering data
Reporting from dynamically cached data
Binding the Entity Framework
Integrating data
Entity DataSource
Dynamically generating queries
Query Extender
Selecting and sorting data with LINQ